Strength Starter Kit (Vegan)
Vegan Muscle Excellence and Balanced Nutrition for Peak Performance
Embark on a transformative fitness journey, vegan style, with our medical-grade vegan Strength Starter Kit. Opt for the clean, plant-powered goodness of FitPlant+ while enjoying muscle-building excellence. Paired seamlessly with FitNutrients+, you'll experience a synergy of essential vitamins and minerals, ensuring peak performance, superior recovery, and holistic well-being. This kit is curated for beginners and seasoned fitness enthusiasts alike, looking for a vegan twist on their foundational fitness regimen.
The Strength Starter Kit (Vegan) includes a one-month supply of FitPlant+ and FitNutrients+. Supply may vary based on individual usage.
Directions

FitPlant+: Mix two (2) scoops (38 g) in 8-10 oz cold water and consume. Adjust amount of water according to thickness desired. May be used as a snack or meal supplement, or taken as directed by your healthcare professional.

FitNutrients+: Take four (4) capsules daily or use as directed by your healthcare professional.
Other Ingredients

FitPlant+: Inulin (from chicory), natural flavors (no MSG), sunflower oil, glycine, medium-chain triglyceride oil, taurine, cellulose gum, xanthan gum, fungal proteases, guar gum, monk fruit extract, and L-glutamine.

FitNutrients+: Capsule (hypromellose and water), ascorbyl palmitate, silica, and hydroxypropyl cellulose.
Formulated to Exclude

FitPlant+: Wheat, gluten, yeast, soy protein, animal and dairy products, fish, shellfish, peanuts, tree nuts, egg, sesame, artificial colors, artificial sweeteners, and artificial preservatives.

FitNutrients+: Wheat, gluten, yeast, soy protein, dairy products, fish, shellfish, peanuts, tree nuts, egg, ingredients derived from genetically modified organisms (GMOs), artificial colors, artificial sweeteners, and artificial preservatives.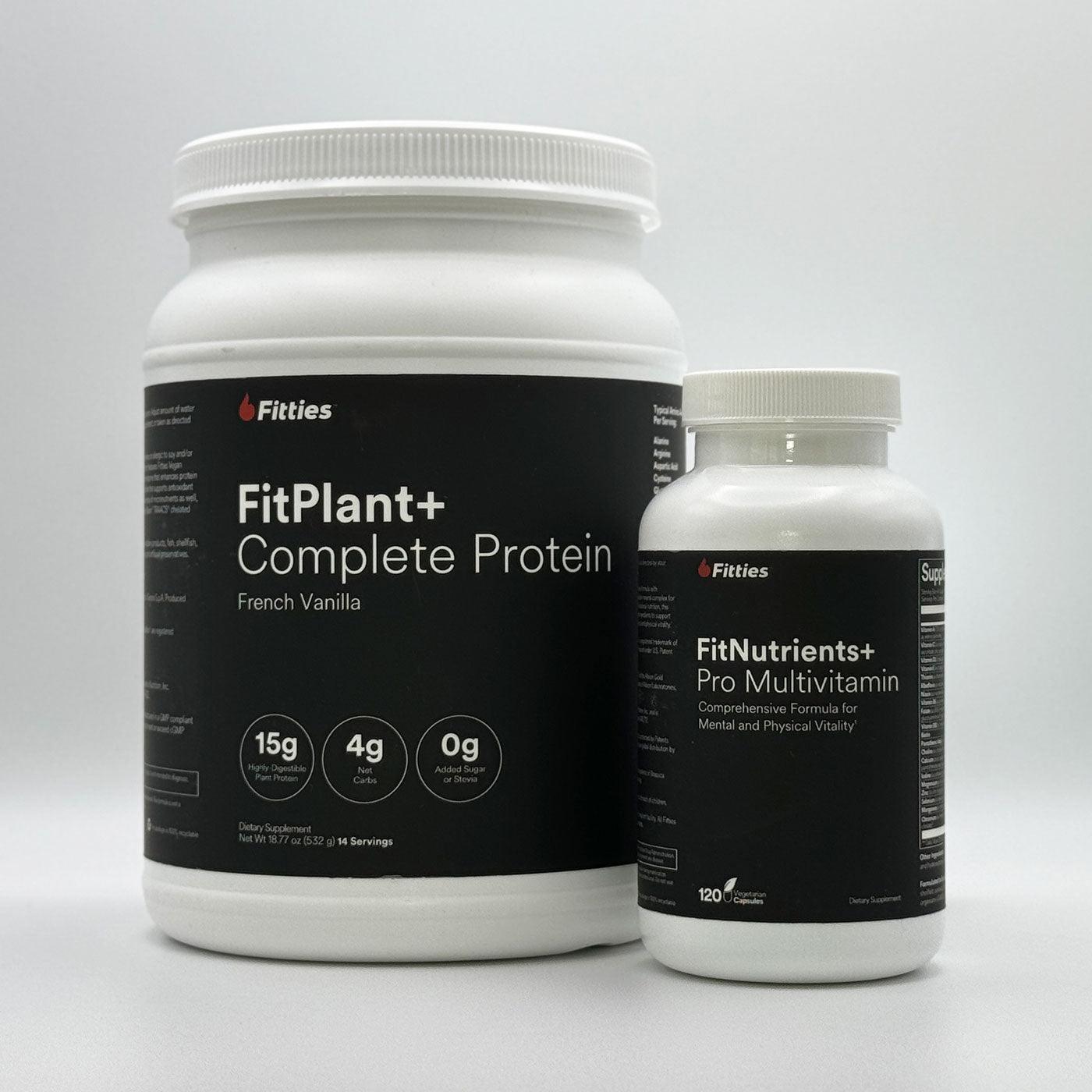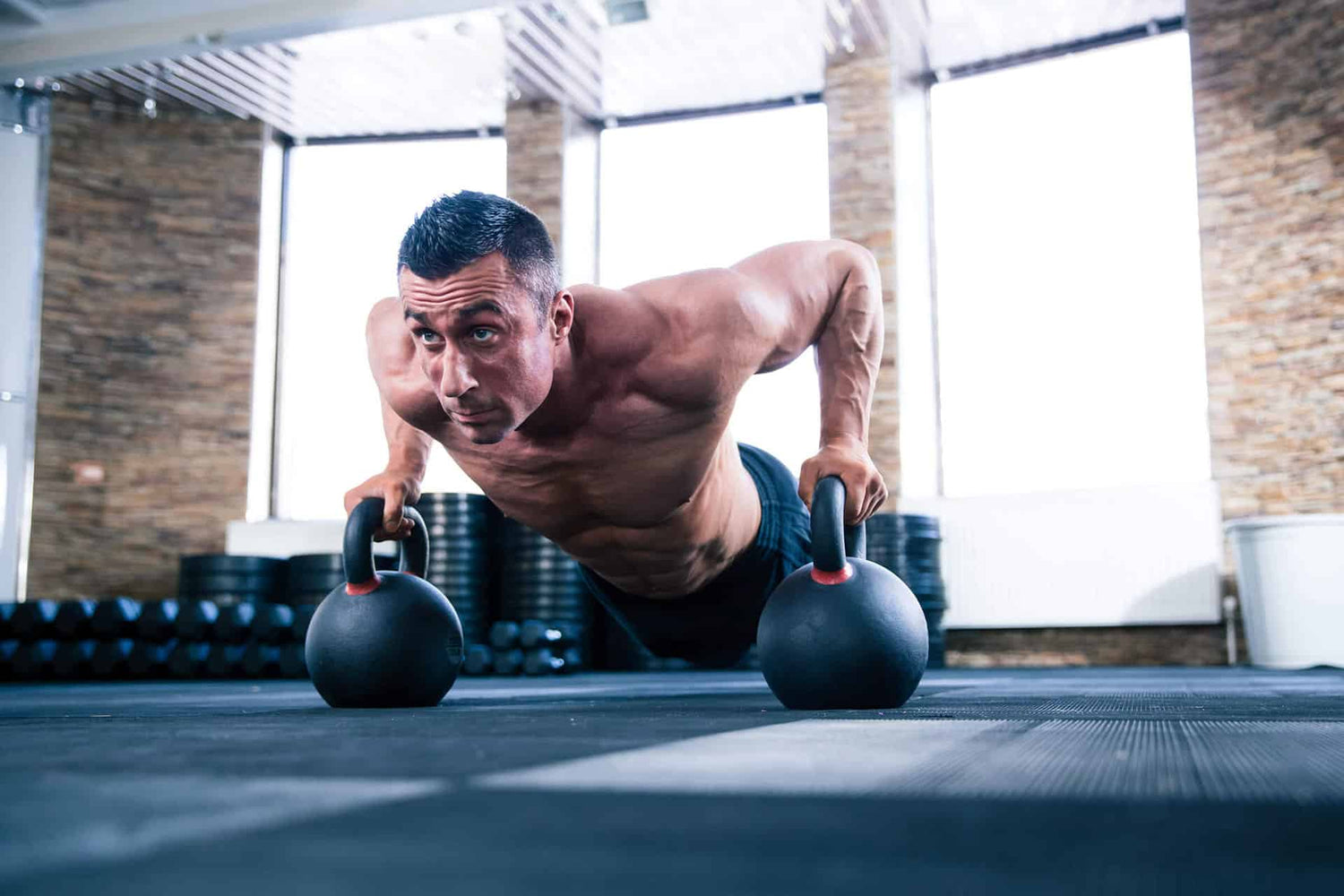 Ignite Your Vegan Muscle Journey
Dive into the world of muscle-building with the Strength Starter Kit—crafted impeccably for vegans. Our FitPlant+ shakes, available in delightful vanilla and chocolate, are packed with premium pea and rice protein blends. Not just your average protein, it ensures peak digestibility with Aminogen® and outstanding antioxidant support with KiOtransine® chitin-glucan. Coupled with the absence of sugar and stevia, FitPlant+ caters perfectly to those with soy or dairy sensitivities, ensuring a robust vegan journey without compromises.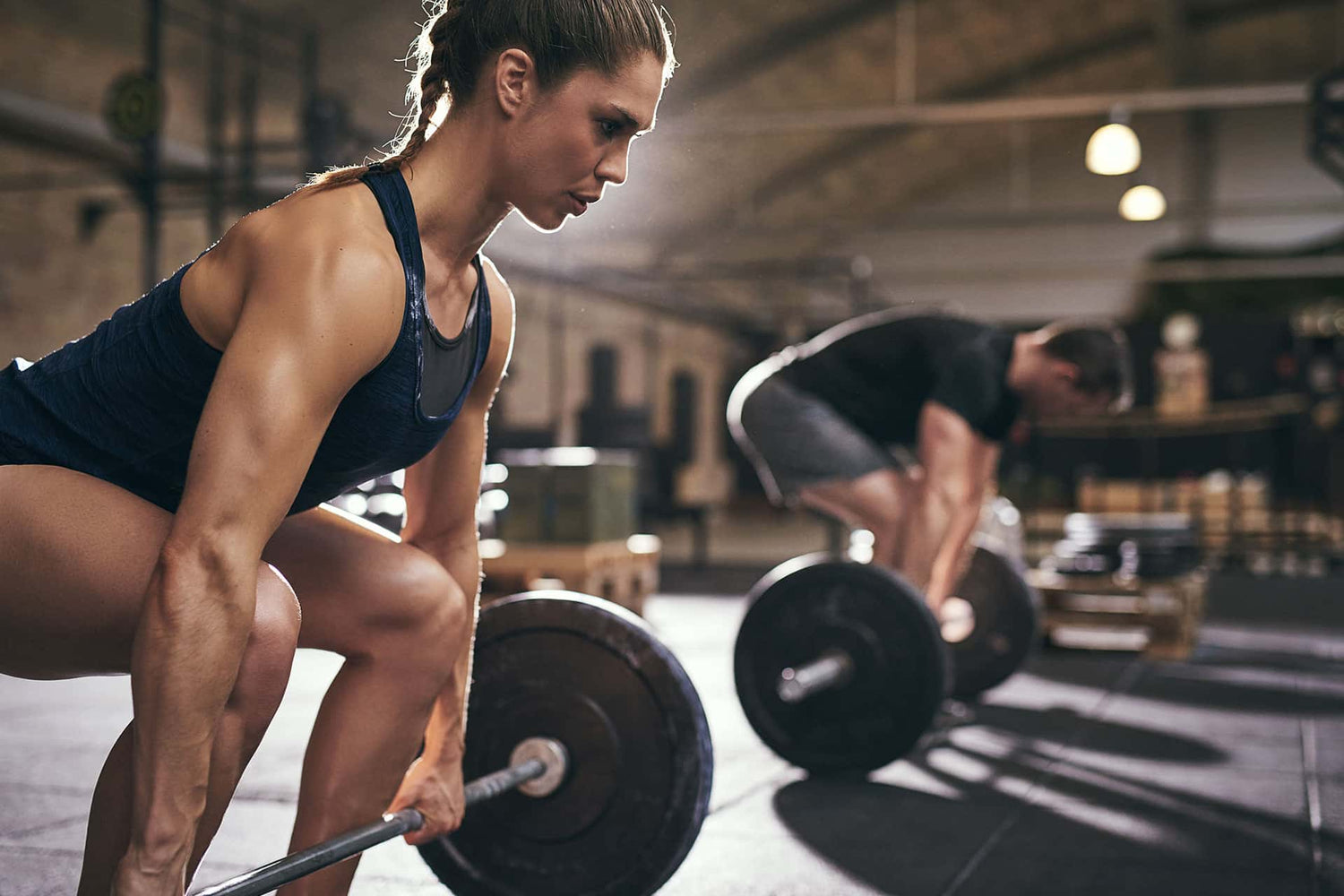 Elevate Your Nutritional Foundation
Empower every fitness session with FitNutrients+, a cornerstone for complete wellness. A medical-grade multivitamin that goes beyond mere basics—its blend features active B vitamins and bioavailable minerals that don't just supplement but also amplify your body's cellular energy production. So whether you're at the gym or on the job, you're backed with exceptional mental and physical vitality.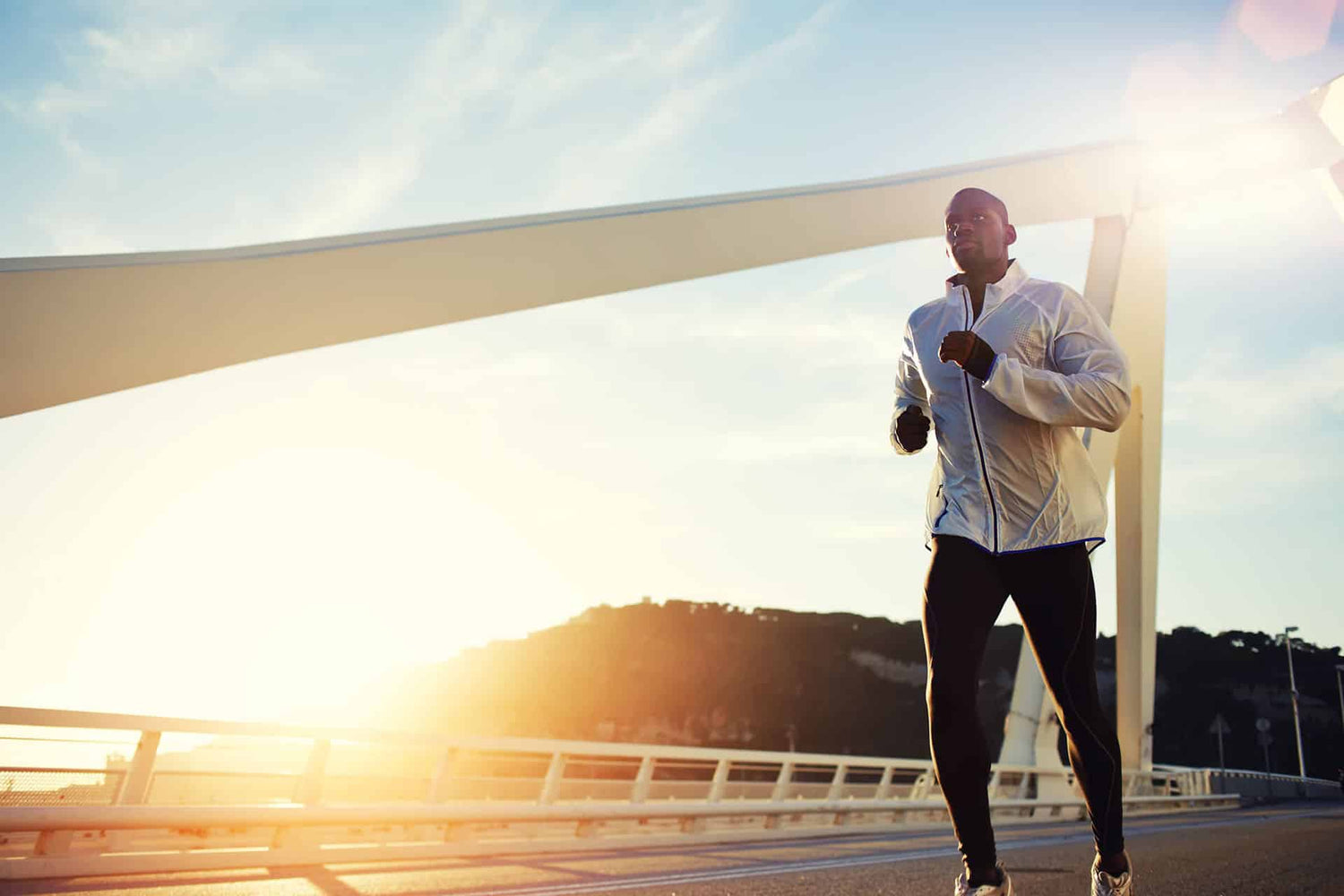 Experience Holistic Performance and Recovery
There's more to fitness than muscle gain—it's about recovery, wellness, and balance. The Strength Starter Kit ensures this with a powerful duo: FitPlant+ for top-tier protein nourishment and FitNutrients+ for the finest vitamins and minerals. Together, they form an unbeatable team, guaranteeing not only peak performance but also superior recovery, setting the stage for a holistic health trajectory. Vegan or not, your body deserves nothing but the best, and with this kit, that's exactly what you get.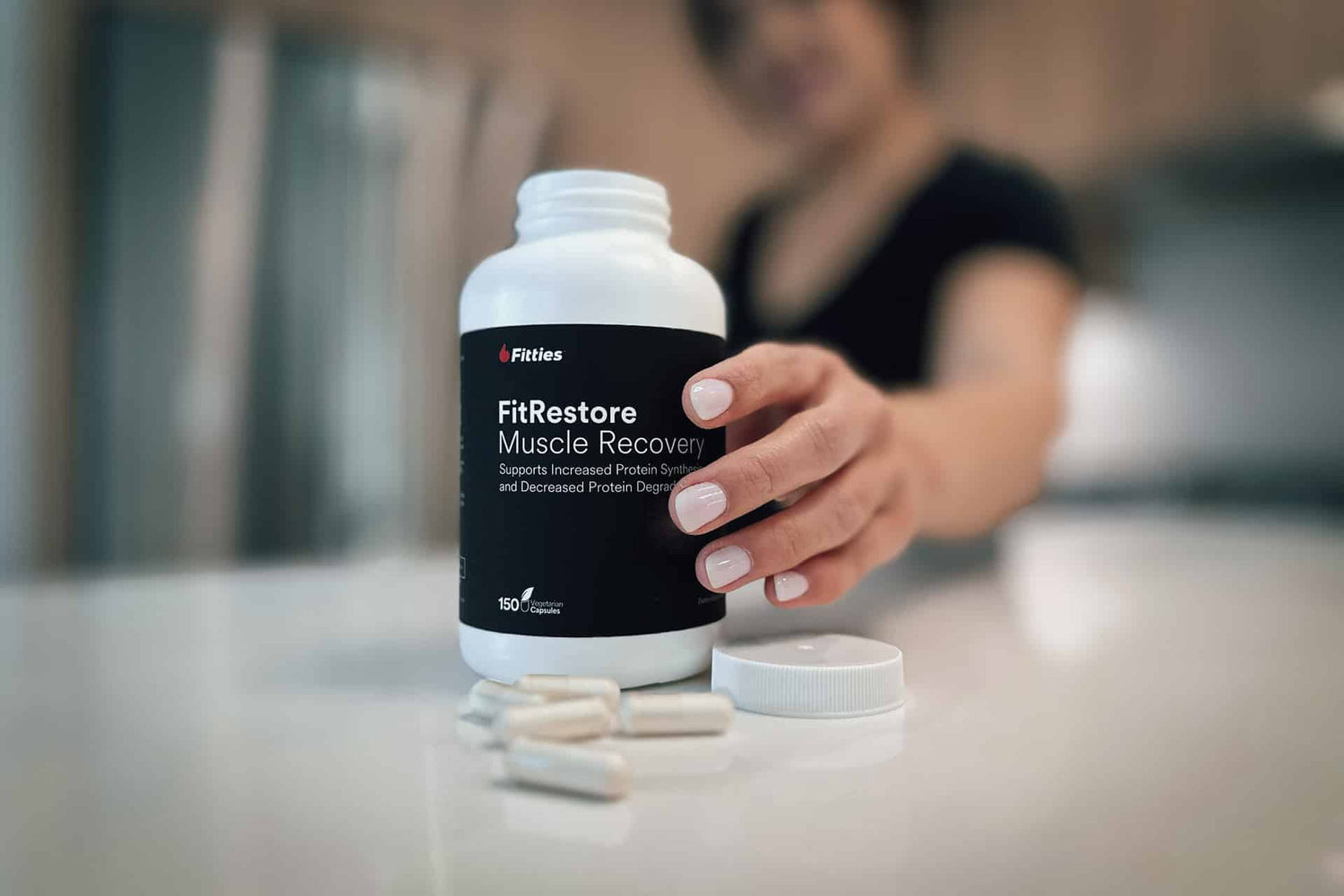 Buy with Confidence: Fitties' Unwavering Commitment to Your Satisfaction​
At Fitties, your happiness and satisfaction form the core of our mission, underscored by our comprehensive Fitties Satisfaction Guarantee. Regardless of whether you're a first-time or repeat customer, rest assured knowing we've got your back. Our dedication to a hassle-free experience guarantees your peace of mind while shopping with us.
Customer Reviews for Strength Starter Kit (Vegan)
We Use Only the Finest Patented Ingredients