FitBoost+
Medical-Grade Pre-Workout with PeakATP® for Maximum Exercise Performance and Recovery
Unleash your workout potential with FitBoost+. This low-carb, sugar-free drink mix is packed with creatine monohydrate, essential nutrients, electrolytes, and amino acids for peak performance and speedy recovery. Powered by natural enhancers like caffeine/pterostilbene cocrystal and Peak ATP®, FitBoost+ offers a superior caffeine alternative and antioxidant-rich support.†
Directions

Dissolve the contents of one (1) scoop in 6-12 oz of water according to preferred sweetness. On non-workout days, consume FitBoost+ in the morning on an empty stomach. On workout days, consume FitBoost+ once daily 30 minutes prior to workout or use as directed by your healthcare professional.
Other Ingredients

Maltodextrin, citric acid, malic acid, natural flavors (no MSG), natural grape powder, stevia leaf extract, and silica.
Formulated to Exclude

Wheat, gluten, yeast, soy, animal and dairy products, fish, shellfish, peanuts, tree nuts, egg, artificial colors, artificial sweeteners, and artificial preservatives.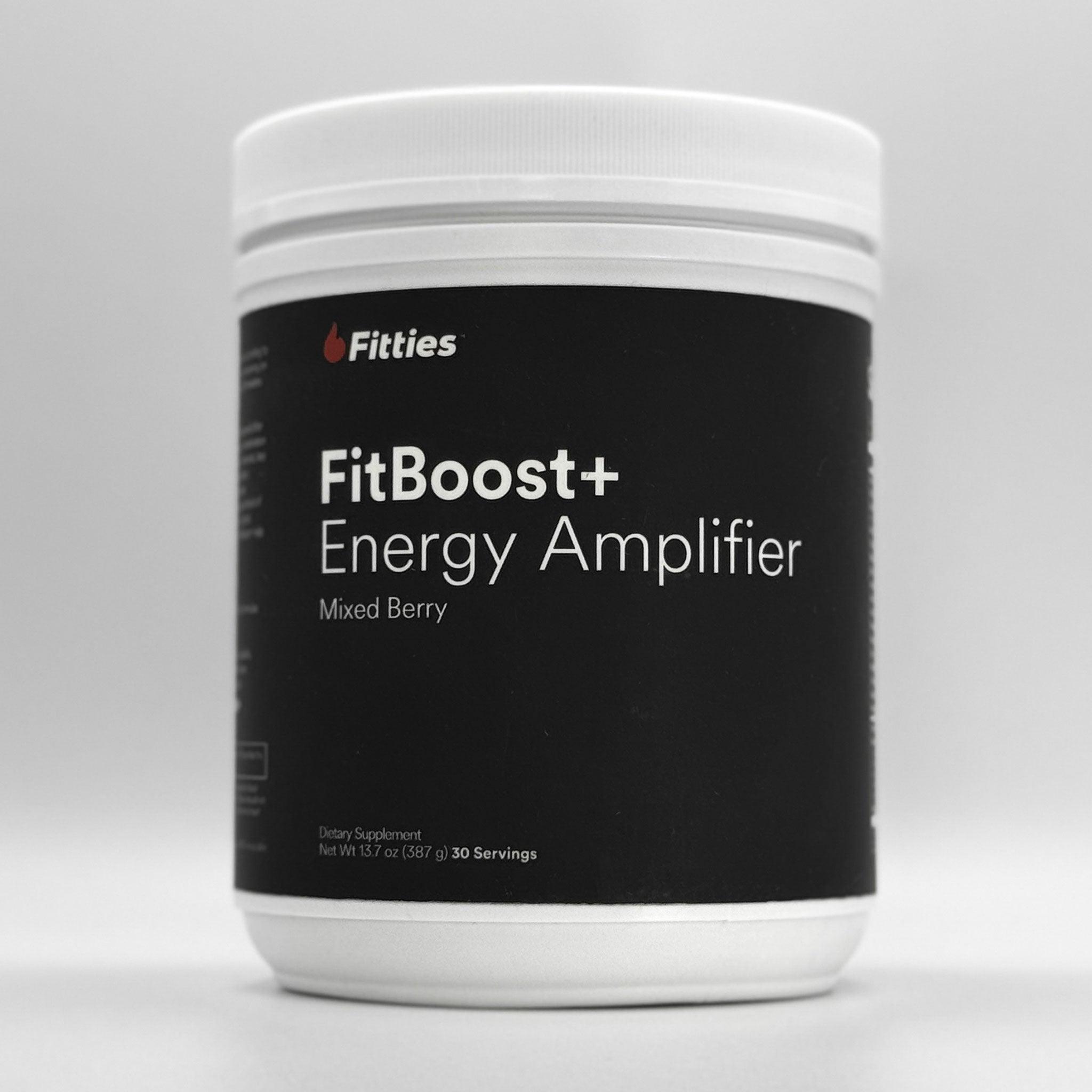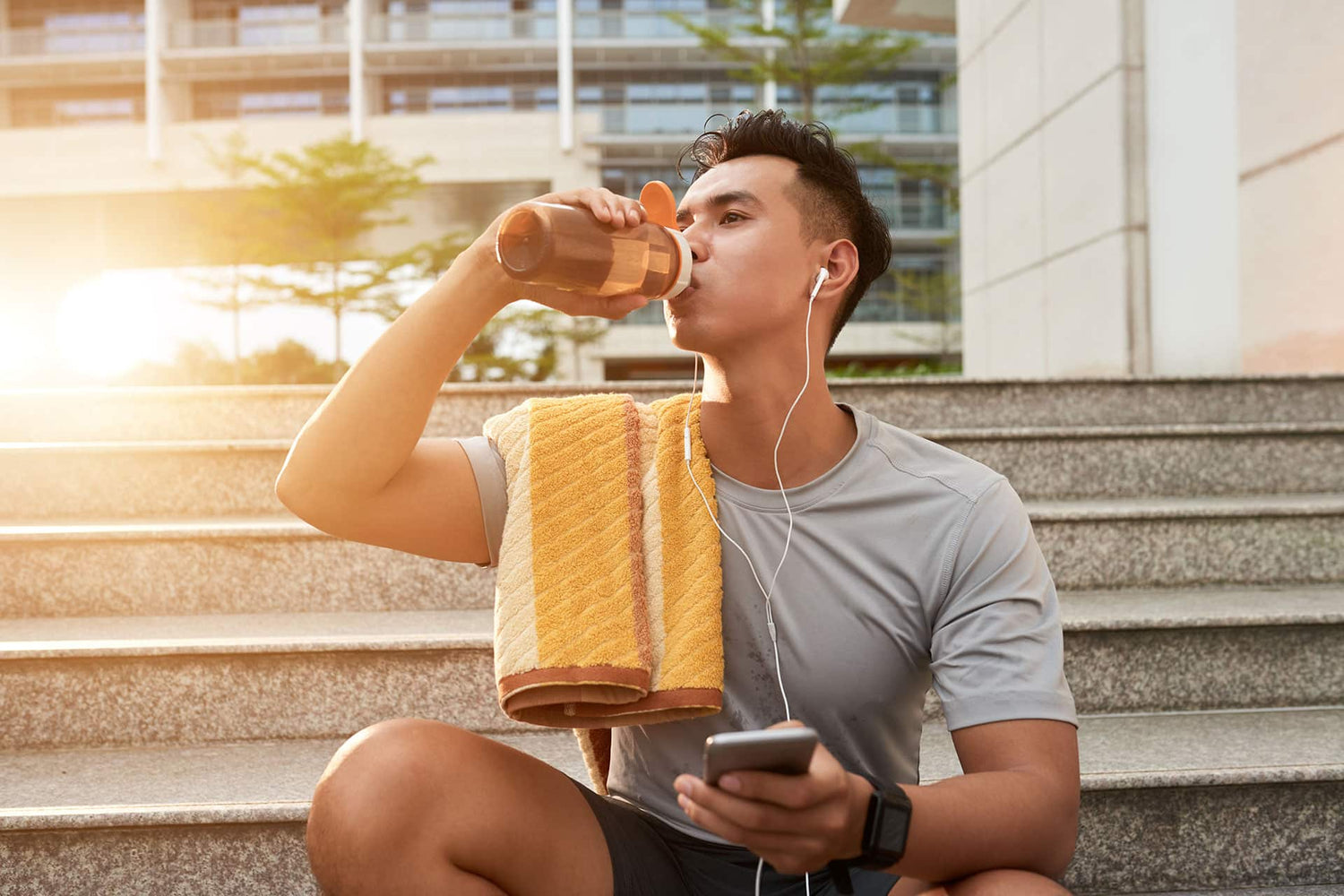 Amplify Natural Energy and Recovery
FitBoost+ melds caffeine/pterostilbene co-crystal and Peak ATP® in a sugar-free, all-natural blend. Enhance workouts, dodge artificial fillers, and bypass sugar crash. Experience a new pinnacle of fitness and recovery.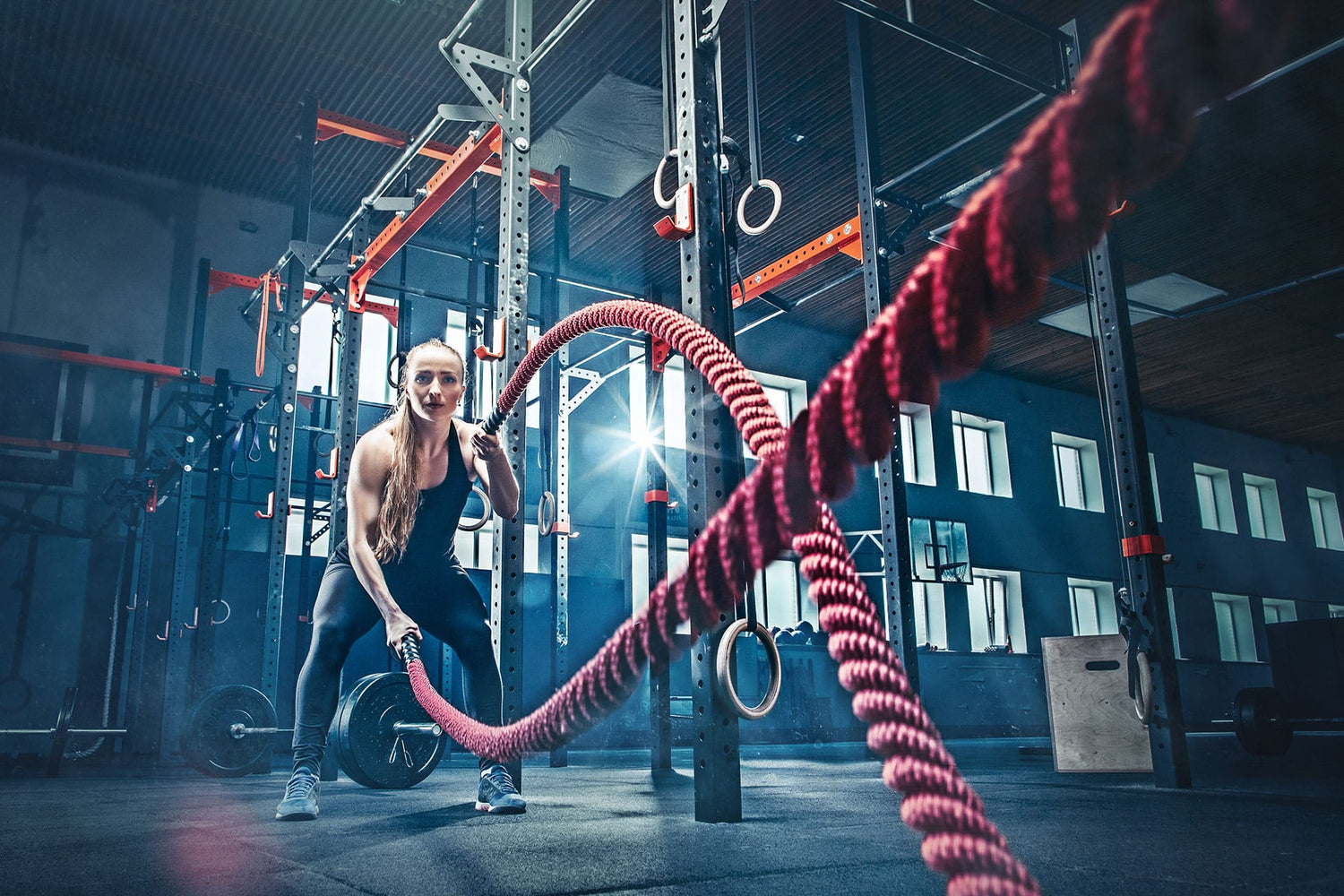 Unlock Athletic Excellence
Empower muscle strength and endurance with Peak ATP® and creatine monohydrate. From boosting muscle growth to minimizing fatigue, FitBoost+ helps shatter your performance boundaries.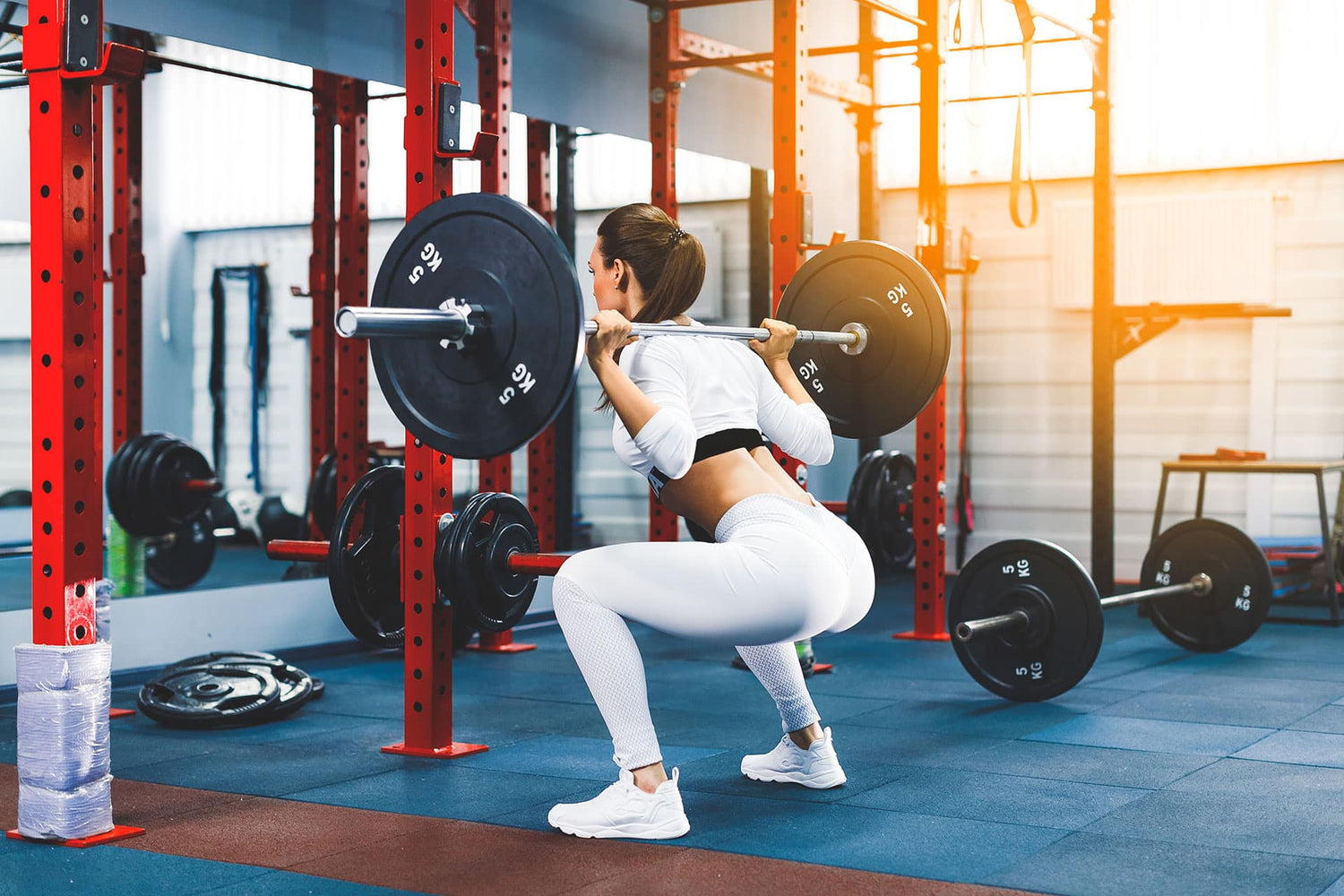 Experience Complete Physical Wellness
Delivering a cocktail of essential electrolytes, antioxidants, and bioavailable B vitamins, FitBoost+ stands as a nutritional behemoth. Champion energy output, muscle function, and holistic health with every sip.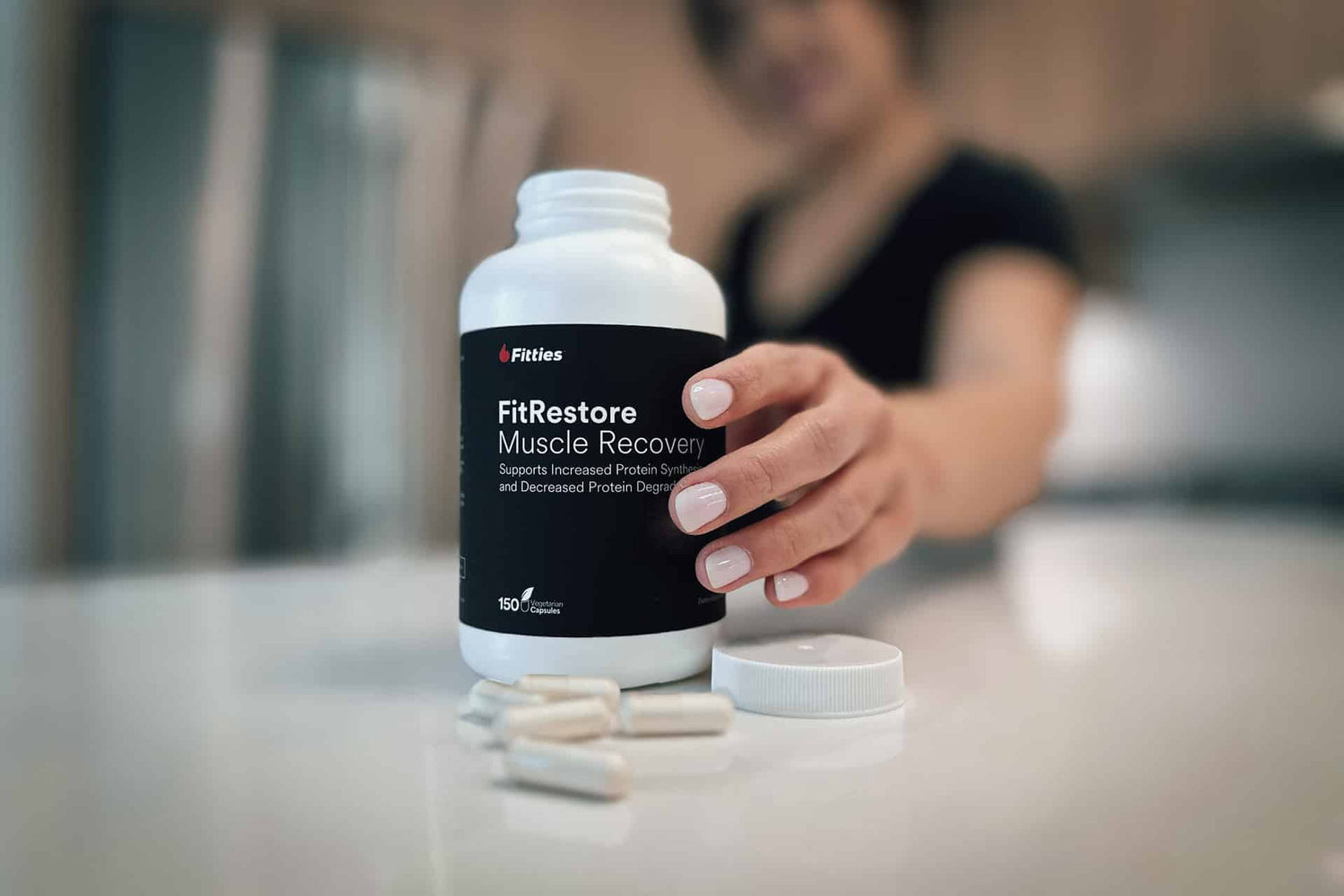 Buy with Confidence: Fitties' Unwavering Commitment to Your Satisfaction​
At Fitties, your happiness and satisfaction form the core of our mission, underscored by our comprehensive Fitties Satisfaction Guarantee. Regardless of whether you're a first-time or repeat customer, rest assured knowing we've got your back. Our dedication to a hassle-free experience guarantees your peace of mind while shopping with us.
Customer Reviews for FitBoost+
We Use Only the Finest Patented Ingredients